8 tags
4 tags
12 tags
5 tags
3 tags
9 tags
8 tags
6 tags
3 tags
5 tags
10 tags
4 tags
11 tags
6 tags
7 tags
8 tags
Watch
The very model of a scientist Salarian: Mordin Solus! Gotta love this guy :) Also, follow me on twitter and vine (@donTurgol) for more stuff like this from me :)
9 tags
11 tags
5 tags
4 tags
"I try not so much to create new characters and worlds but to create new..."
– Shigeru Miyamoto (via kurisuellegarden)
12 tags
14 tags
13 tags
10 tags
11 tags
5 tags
AC3 ENDING VIDEO WARNING!!!
iures: selkiesiun: STAY OUT OF ALL THE ASSASSIN'S CREED TAGS!!! Someone has posted a video of the END OF THE GAME two days before the release. So if you DON'T want it to be spoiled, do not look at anything related to AC for the next two days here. Not only a video. Photos too. Just stay out of all the AC tags! Not cool! My posts are spoilerfree :)
13 tags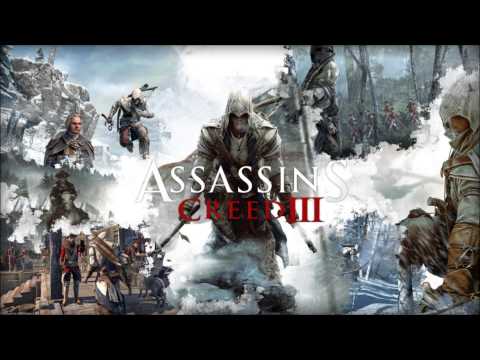 9 tags
17 tags
Ratonhnhaké:ton (no spoilers)
I played the sh*t out of the original Assassin's Creed and playing AC2 was also great… but I got bored by Brotherhood and never actually passed the first three or four Chapters of Revelations. I never thought to get sucked into an AC game again but now the AC3 disc is rotating in my 360s drive and I am not intending to take it out for a while! The story around the main characters...
17 tags
Assassin's Creed III (first...
So I just finished my first AC3 Session (about 4h) and I have to say: I really like the game so far! It plays well - it has no frustrating horse-racing sequence at the beginning and I think what contributes most to my satisfaction is the new setting and the new characters! I stopped expecting the AC1 formula: (briefing-spy_on_target-eliminate_target) which is imo the defining Assassin's...
15 tags
13 tags
15 tags
3 tags
Would you kindly reblog this.
2 tags
10 tags
6 tags
13 tags
6 tags
10 tags
13 tags
13 tags
14 tags
12 tags
10 tags
13 tags
9 tags
8 tags
7 tags
"One small step for (a) man...
…one giant leap for mankind." [AUDIO] RIP Neil Armstrong (August 5, 1930 – August 25, 2012)
7 tags